Post by Sera Nesigen Mothello on Aug 23, 2013 9:23:54 GMT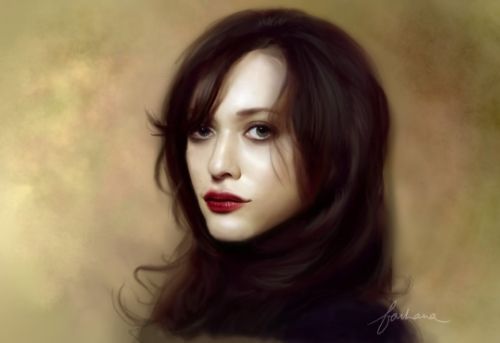 the basics
WHO ARE YOU?
My name is Sera. My parents' surname was Nesigen. My husband's surname was Mothello. Sera Nesigen-Mothello is what I used to be called.
ANY NICKNAMES?
I was called Moth by some, a long time ago. People who know what I am call me the Vessel of Sorrow, sometimes. But I just go by Sera.
WHEN WERE YOU BORN? HOW OLD ARE YOU?
Years? I have several millennia behind me, but I've barely counted those. The centuries got fuzzy a long while back. The years are hopeless. Born... I can't remember my birthday from when I was human. There's also the day I was taken by the angels and torn asunder, sent below... That's the closest thing to a birthday I have, and I don't wish to remember
that.
WHAT DO YOU DO?
I don't have one job; I have... odd jobs. Sometimes I work as a healer for maladies of the mind, things that the healers of water and light can't fix. I mostly just trade favors, and I only use money to buy food, generally.
WHAT ARE YOU?
That's a good question, my friend. I haven't met others exactly like me. I'm a shapeshifter of sorts. I can't change my face, though. My wings are always there, and they change shape. Sometimes they look like a Fearie's wings, I suppose a demon's wings, but with scales. When they're like that, they can protect me from fire and light projectiles, like gravel being kicked up. Sometimes they look like that of a fallen angel. My favorite is when they look like a Faerie's wings. I can hover with those instead of gliding. They're kind of like an insect's. Some, who were millennia older than me, insisted that I was the "Vessel of Sorrow." There are bound to be others of my kind, but it's hard to tell where I came from. I used to be human, as did most of the people who wound up where I did. But I was much different than the lot of them. I may have simply ended up in the wrong place, though. I don't age, much, and I don't need much food.
WHAT ELEMENT WERE YOU GIFTED WITH?
The elements were not so heavily relied upon when I was human. I didn't even know until after I became what I am now. I don't think I could have any element but Dark. Though I have wings, I came from under the Earth, in a land that's apparently blocked off now. I came from the Land of Death, so... yeah... I'm Dark.
appearance
WHO DO YOU RESEMBLE?
I kind of look like Kat Dennings, when she's not smiling. And I'm less... curvaceous than she.
HOW TALL ARE YOU AND HOW MUCH DO YOU WEIGH?
I'm five foot three and 125 to 135 pounds. A lot of the weight is in my wings. Yes, my wings are real, and are physical, and have weight. I don't know where it goes when my wings are faerie-like, but my weight does change with my wings.
DESCRIBE YOUR HAIR FOR US!
It's a very dull brown, much duller than Kat's. Sometimes it's straight, and sometimes it's wavy, which looks cool but doesn't brush easily. It's easily down to my waist most of the time, though people have occasionally convinced me to let them cut it, shape it, make it look in fashion. But the fashions now are much different than the last time I was awake. It's best just to let it grow. Sometimes I'll braid it to keep it out of the way, but it's more time than I want to spend doing that.
AND YOUR EYES.
Many people think my eyes are black, and you can't get around that even if you look closely. They have the feeling of being black. I don't know why, but I think it's because my eye sockets are set farther in than most people's. But painters always tend to skip over those details.
HAVE ANY SCARS? HOW DID YOU GET THEM?
Scars...? No. But there is this mark here, on my left hand. Some married hands have a darker ring of flesh around their ring finger, from wearing the wedding band so much. I married a faerie, a prince of Faerie. The Faeries have a different version of the wedding band. It loops around the middle finger and around the ring finger, around the wrist, and connects at various angles. It can't slip off or get lost, or be removed easily. It was made of magic-infused metal that couldn't break, and could be washed around. It only changes upon the death of one of the partners. The magic brings it to life, and the dead partner's band joins the other in circling up the living partner's arm and sealing itself there, the mark of the widow. I went to the Land of Death with mine still intact, but it was gone before I woke up there. It left this winding mark on my hand. I don't think it's a scar. It's a symbol that I was once... different than I am now, better.
ANYTHING INTERESTING ABOUT YOURSELF?
Apart from my wings?
WHAT'S YOUR STYLE?
The only color I consistently look good in is black. Every shirt I wear must have slits at the shoulder blades, for my wings to move freely. But a cloak isn't out of the question. It can be pushed back when I must use my larger wings, and can cover up my faerie wings when I'm trying to be discreet. I just hope cloaks never go out of fashion.
personality
WHAT ARE YOUR BEST QUALITIES?
I can't stand to see people suffer. I'm diligent when there is a task, and I tend not to push people's buttons often. I speak gently, and I can take away people's sadness. I'm told that I'm very friendly and kind.
WHAT ARE YOUR WORST QUALITIES?
Sure, I'm friendly, but people often seem put off by my depressing personality. I don't know most of the slang of this age, seeing as how I sleep for centuries every once in a while. I have not a lick of fashion sense, for the same reason. I can't always figure out what needs to be done, so I'm often trying to do things when I have no clue what they are. Sometimes I become overwhelmingly sad myself, though not so much anymore. Now I'm just sort of neutral. I haven't experienced joy for a very, very long time.
WHAT DO YOU ENJOY?
Although they don't bring me joy, there are some activities which relax me or bring me a certain peace of mind. Ice Skating is always something I always loved doing, and I can still do, when I find leather and metal craftsmen together who aren't going to war. Soft music is always nice, whether it be out of sadness or out of joy. Though many people feel like I drag down their songs when I join in. I'm always in the minor keys. I sleep in a very specific place for long periods of time, and it is almost always removes a large deal of my sadness. Does that count as an activity? I suppose I like talking to people, sometimes. Stories are always either interesting or informative, sometimes both. If neither, I don't consider them a story.
WHAT DO YOU NOT ENJOY?
Loud music, with reverberations and clanging of drums and gongs, always hurts my ears. Going to war or fighting in general is not pleasant. I can't stand doing things that hurt people. But I also can't stand people who are exuberant and hyper, flitsy, continuously sarcastic, and overly or artificially happy. Sadness makes me sad and sober, but excitement makes me angry and irritable, to the point of excessive lack of impulse control. I end up doing stupid things which get me hurt. Worse is when it hurts innocent bystanders.
EVERYONE IS AFRAID OF SOMETHING. WHAT'S YOUR FEAR?
I used to be able to answer that question easily. Angels. After I rescued the prince when I was very young--in human terms-- I grew up being told horror stories about individuals who got in the way of the angels. Then they pulled me off the frozen pond while I was skating with my parents, and, well... For the next several centuries, I completely blamed them for making me what I am. I blinded myself to the fact that I would have become something different if Austin hadn't fought for me. I was also afraid of the Land of Death, but not as long as I was of the angels.
I suppose the scariest thing in the past few millennia is that I don't know the world anymore, and the unchanging world below is now sealed off. I'm stuck here, and I never know what's going on when I wake up. I guess I'm just afraid of the unknown, like everyone else. Except, more of the world is unknown to me.
WHAT DO YOU HOPE TO ACCOMPLISH? GOALS?
I need to learn about what's going on in this ever-changing realm, and figure out my place here, if I still have a place. The four ordinary keepers seem to be handling things well..
WHAT DO YOU LOOK FOR IN A PARTNER?
I haven't fallen in love for a long time. After I turned into this in the world below, my love trekked all the way there to find me, and I broke his heart. I remembered loving him, but loved him no longer. He received both bands of the widower, I took him back to his home, and I left him. This mark on my hand is not a symbol of our love. It's a symbol of my former self.
But any intimate relationship now would be a desperate attempt to feel some form of happiness. In a word, futile.
However, if I had to choose desirable characteristics, the person would be small and therefore defendable. I'm a terrible fighter, but I'm good at defense of one other person if I tuck them in my demon wings. They would be a little somber and a little feisty, with just a hint of sarcasm used in the face of aggressors, verbal or physical. They would be soft-spoken and affectionate. But, since sex is not one of my goals, I'd have no gender preference.
WHAT CAN'T YOU STAND IN A PARTNER?
Well, the general things I can't stand in anybody would be a good place to start. Arrogance, being chirpy and cheerful all the time; those would irritate me too much. Though I appreciate affection, sappiness is overrated and annoying. An attempt to make everything into a poet's prose... would... um... let's just say we wouldn't be partners for long. If my partner were skinny or bony, then affection would be uncomfortable, and I wouldn't want that.
TELL ME ABOUT YOURSELF!
If I were to walk into a party,(which I haven't done for waking centuries), the ruckus would quiet down. If I were to walk into an infirmary filled with women and children during a war, the crying would quiet down. I'm the Vessel of Sorrow. I have a calming effect on people.
history
TELL ME ABOUT YOUR PARENTS.
Melinda and Pierre Nesigen were my parents. They died long before my husband, but a few decades after I... changed. My mom was an artist, and my dad sold her work as his own so she wouldn't get stoned or whatever they did back then. I can't remember. They didn't believe my story until my future husband walked through the mirror to meet the parents of the betrothed.
DO YOU HAVE ANY SIBLINGS?
None
DO YOU HAVE ANY PETS?
No pets were ever important enough for me to remember their names past the first few centuries after their deaths. I haven't kept any in a few millennia.
ANY IMPORTANT PEOPLE I SHOULD KNOW ABOUT?
Austin Mothello, my faerie husband. I saved him from marrying the princess of the fearies, who had put a spell on him and kidnapped him, not in that order.
The keeper of the Yggdrasil. She knows almost everything that goes on in the Realm of Eternal Night. I haven't seen her in a couple thousand years, since that land was cut off.
I don't suspect I'll see either of them ever again, but I remember them more than anyone else.
WHAT'S YOUR STORY?
I came from this realm originally, but it's changed so much I hardly recognize it. The only similarity is the flora, fauna, and human-looking people, besides the day-night cycle of course. All of that has remained the same, but the dispersion of it all is completely different. Different fashions every few decades, different dwelling styles. A once-thriving town is now the location of a dense forest. A once-been forest is now a castle. Even the rivers have different shapes. Some are deeper, while others are dry.
When I was young, I fell into the Realm of Eternal Night. I had to rescue Prince Austin in order to stop a war so that capable individuals of the faerie kingdom would be available to fly me home. I ended up betrothed to him, and we had a much easier way to travel between the Realms. I had to stay in the upper realm for several years, so that I would grow while he would not, to close the age gap. The spell he was under eventually wore off, after I had grown to love him. He still loved me. We were married twice, once in each realm. I spent a couple years married to him before the angels attacked us while I was visiting my parents. They dragged me into the sky toward their realm and started 'purifying' me. Austin followed them into the sky and fought them off. Eventually both he and an angel had hold of me and pulled me, causing me to become this. Austin was able to get me back to my bed at my parents' house, but I was dying. Instead of leaving a body, I disappeared entirely from that realm. I woke up in the lower part of the Realm of Eternal Night, in the Land of Death. There's so much sadness there, it was like a training ground for me being the Vessel of Sorrow. I was in a small temple, more like a simple shrine, when I woke up. If there were others like me, they might have revisited there from time to time like I did. I met a few teachers, wise dead souls who seemed to know what they were talking about. They helped me through, but gave no indication that there's anyone else like me.
After that, I tried to stay in the Realm of Night and Day, but I spent a lot of time as an outcast, wandering between villages, hiding my wings, talking to people, taking their sadness with me. I had to return to the shrine in the Land of the Dead every so often, because I couldn't bear the sadness. Eventually and gradually the gates between Realms closed. I'm not sure how or why, but the trees here stopped being extensions of the Yggdrasil, though there's no discernible difference immediately available, until you talk to the wood nymphs and they have no idea about the community which was once there. The keeper said the tree was shrinking away from the upper realms and had been since long before I was born as a human, and that I'd soon have to choose which world to stay in. I chose this world, obviously, but I had to learn about the shrine and rebuild it here in this realm, and hide it away from curious or greedy individuals.
I've taken to sleeping for decades or centuries at a time at the tiny temple I build, and not sleeping much in between. I haven't aged since I became this.
The world has become a confusing place. Before I was even born, they knew about Ereba and Lucis, and the others. But most people had trouble accepting that they were created by greater forces. The stories rose any way. Few knew what element they had. Many ignored it. My father didn't believe in elements, or in the creators. No one was sure how the under realms fit into the puzzle, but I believe they were created by Ereba as a place to receive more worship and to experiment with the disagreeable. Ereba, Pyrra, and Demea must have abandoned the realms below, or maybe they retreated there. No one knows where the keepers are, and neither do I. But I'm as certain that Ereba created and cut off the Realm of Eternal Night as I am certain that she exists. The demons of today are much like the Fearies of the world of my youth. Most people don't know of those realms at all, it's been so long.
I was there when the Realm of Eternal Day fell. For the previous millennia, I was nearly worse than the banished. I was an abomination in their eyes. But they needed help then. Many of the banished angels tried to help halt the collapse, but we ended up just helping evacuate and relocate, mostly. I slept through the creation of the Keepers' homes, but I saw their influence fully. The Keeper War was just one of the many I've seen, and not the worst of them. But it was on such a large scale, across the entire traversable world, that the world cannot deny it, or forget the stories.
I just want to know what's going on in this world, and understand why things are happening.
the roleplayer
WHAT'S YOUR NAME?
I might legally change my name to Dartania Thorne at some point. For now, it's just my pen name, my SCAdian name, and my alias to everything that doesn't require "real" names. (Though the definition of 'reality' is perfectly debatable, if the person you are using logic against isn't a stickler for abstract axioms).
HOW OLD ARE YOU?
By my pen name, I'll be 18 at the end of October.
WHAT TIME ZONE ARE YOU IN?
Eastern Standard(EST) GMT -5, and we do switch for Daylight Savings, unlike Arizona.
HOW EXPERIENCED ARE YOU?
I had only about half a year with the Pack of the Werewolf Clan before they moved off of Neopets so they could swear. Trying to hold it on Yahoo groups failed miserably. Besides that, I've been writing for seven years now, but have published nothing.
HAVE ANY OTHER CHARACTERS?
I assume you mean characters in this RPG, so I will not list off the characters I have elsewhere.
I'm thinking of making an evil character, just to diversify character pool. Probably with a lower-classed element.
HOW'D YOU FIND US?
Not an ad, but a request on PB support for feedback. Though I suppose that is a form of ad.