Post by Deleted on Aug 25, 2013 1:05:48 GMT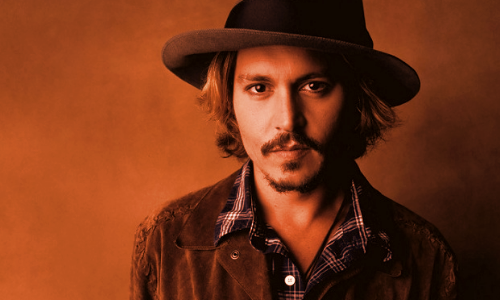 the basics
WHO ARE YOU?
William "Talon" Loric
ANY NICKNAMES?
Will or, more recently, Talon
WHEN WERE YOU BORN? HOW OLD ARE YOU?
I can tell you I was born in the spring, as for an exact age- your guess is as good as mine. If you need something exact then let's just go with 480.
WHAT DO YOU DO?
My current employment is...a body guard for a messenger.
WHAT ARE YOU?
Uhm, well. I'm a wizard...but currently, I'm a Red Shouldered Hawk, by no choice of my own.
Don't I Look Cute?
WHAT ELEMENT WERE YOU GIFTED WITH?
I manipulated darkness, and if I can ever get back to my true form, I probably still could.
appearance
WHO DO YOU RESEMBLE?
Johnny Depp
HOW TALL ARE YOU?
I hope that's supposed to be a joke. How do I know how tall I am as a freaking bird? Fine, I'll just stick to answering things like a normal human. I'm 5'10.
HOW MUCH DO YOU WEIGH?
140 lbs
DESCRIBE YOUR HAIR FOR US!
Straight black hair with some brown and blonde streaking.
AND YOUR EYES.
Wide, dark brown eyes, and they turn black when I'm angry.
HAVE ANY SCARS? HOW DID YOU GET THEM?
Well you can't see it now, obviously, but I have quite a few battle scars all over my body, from fights with magic to fights with others and animals.
ANYTHING INTERESTING ABOUT YOURSELF?
Being changed in to a hawk restored my eye-sight to perfect, but before that a magical backfire left me blind in my right eye.
WHAT'S YOUR STYLE?
Dark colors, thought not heavy fabric unless it's the dead of winter. Pants and shirts work just fine, I prefer to blend in with people, not stand out.
personality
WHAT ARE YOUR BEST QUALITIES?
Insightful,Creative, 'Go-Getter', Loyalty, and let's not forget my remarkable charm.
WHAT ARE YOUR WORST QUALITIES?
Egotistical, Stubborn, Overly Confident, Over Thinker, and tends to take most everything as literal.
WHAT DO YOU ENJOY?
Well I must say I enjoy flying. I also enjoy learning new spells (because even when you're as old as I am you can never stop learning). Exploring, Reading, and more recently I've found hunting to be quite fun.
WHAT DO YOU NOT ENJOY?
Crows, I've had bad experiences with them and it's not like I hate them, I just highly dislike them. I also dislike severe cold, waiting, listening to people jabber on (there are very few exceptions to this) and not being able break this damn curse.
EVERYONE IS AFRAID OF SOMETHING. WHAT'S YOUR FEAR?
Being stuck as a hawk forever.
WHAT DO YOU HOPE TO ACCOMPLISH? GOALS?
For starters, breaking this damn curse. Then maybe settle down somewhere isolated and live in peace?
WHAT DO YOU LOOK FOR IN A PARTNER?
Well she has to be intelligent, able to tolerate me, easy going, and pretty eyes.
WHAT CAN'T YOU STAND IN A PARTNER?
Someone obnoxious, self-absorbed, and bratty. I get enough of that with myself.
TELL ME ABOUT YOURSELF!
I used to be a rather cruel man. I was relentless and no one was going to stop me from accomplishing my rather sinister goals. I didn't hesitate to deal with them in ways I would prefer not to mention. I was quick to anger and quite narrow minded when it came to how exactly to achieve my goals. Like I said, I was very cruel, but I'm glad to say I'm not anymore. Though perhaps that's only because of the form I'm currently in now.
Now I like to believe I'm a rather mellow person, I do get agitated occasionally but I think that could just be instincts. I used to be very outspoken but I haven't said a word to anyone for many years, not since Raeras found me. I don't want anyone finding out that I'm not a normal hawk. I am very protective of her and of anyone else who I deem worthy of my friendship and trust. My goal now is just to find a way to break this curse and return myself back to a man.
history
TELL ME ABOUT YOUR MOTHER.
Vivian Loric/Deceased/Age Unknown/Dark
YOUR FATHER?
Ayvran Loric/Deceased/Age Unknown/Dark
DO YOU HAVE ANY SIBLINGS?
Half-Sister:Gwenn Loric/Alive/Around 300-400 years old/Air
WHAT ABOUT PETS?
N/A
ANY IMPORTANT PEOPLE I SHOULD KNOW ABOUT?
Raeras Valhalla-current 'owner' and one of my best friends, though I haven't' told her that I think I show it well.
WHAT'S YOUR STORY?
I was born in the springtime in the village of Kleibos. My parents were both witch and wizard respectively. My mother was not cruel in the same way my father was. My father was the one that raised me, my mother did little to nothing to help. When he got angry he used his powers to punish me. In turn when I got angry and I started using my powers to lash out at him-which is exactly what he wanted. He was verbally abusive as well, I think maybe his father was the same and it just passed on to him. I don't think I ever really started to know my mother until I was well older and on my own, though I still resided in the house from time to time. I was a little over one hundred when it happened.
My mother slept around...a lot. My father knew bu he didn't seem to care because he slept around a lot too. Who knows how many siblings I really have. Then my mother discovered she was pregnant. She convinced my father it was his, perhaps hoping that when the child was born they too would be able to manipulate darkness. Instead, at the age of three, my new baby sister began showing signs of an air elemental. My father was enraged and he sent me away, making me take Gwenn. When I came back a week later-when I felt it was safe- my mother was gone and my father had locked himself away. I did the only thing I figured I could do. I couldn't take care of Gwenn on my own so I brought her to the air village and found a couple that would take her in.
As the years went by I tried to visit now and again, but in the end I just watched her grow up from afar. She was a beautiful young woman, she looked just like my mother- though the blonde hair and bright eyes must have come from her father. I began to delve deeper in to my works, practicing spells that did more harm than good. I wanted power, and perhaps it just went straight to my head. I summoned demons, I got in to fights with them (I would not advise it). I would practice controlling animals to do my bidding and that backfired as well.
I was around 300 years old by now and I still don't know how exactly it happened, but Gwenn found me and she discovered my 'diabolic deeds' as she put them. We got in to a shouting match and before I knew what was happening she was chanting a spell and next thing I know I'm a bird and she was no where to be found! I know there is a way to break the curse, I just haven't found it yet. I wandered for years, flying from place to place, trying and failing to find the solution. On a particularly windy day I discovered myself in some very high winds and snow. I lost control and smacked right in to a tree. I must have blacked out because when I came to again I was in a cabin, a fire going in the corner and a white dove standing over me, watching me curiously.
As I tried to move I found that my wing was wrapped, it must have gotten sprained. There was a young woman by the fire, it looked like she was cooking something. I didn't say anything, I didn't want to scare her. That was the beginning of the best friendship I would ever know. Even if I do find a way to get changed back, I will still be very protective of the air fairy and her pet dove. For now I am simply her companion on deliveries and a protector of sorts.
the roleplayer
WHAT'S YOUR NAME?
Sarah
HOW OLD ARE YOU?
19
WHAT TIME ZONE ARE YOU IN?
Eastern
HOW EXPERIENCED ARE YOU?
9+ years
HAVE ANY OTHER CHARACTERS?
Raeras Valhalla~
HOW'D YOU FIND US?
Proboards