Post by Neville "Jacob" Kronin on Sept 25, 2013 18:56:26 GMT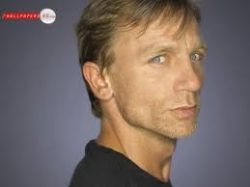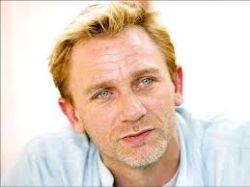 the Basics
WHO ARE YOU?
Neville Jacob Kronin, at your service.
ANY NICKNAMES?
I don't like my first name, so you should call me Jacob, Professor Kronin, or Mr. Kronin, unless you must use my full name, which is rare. Also, Peri calls me Peter, because of a little associations game we played as kids. Neville changes to Never, which changes to Never Land, which changes to Peter Pan. Violet relates to Periwinkle, and that's why I call her Peri.
WHEN WERE YOU BORN? HOW OLD ARE YOU?
I was born on the fifth of February, about forty-two years ago.
WHAT DO YOU DO?
I was an English teacher long before I became Keeper.
WHAT ARE YOU?
I'm just human.
WHAT ELEMENT WERE YOU GIFTED WITH?
I've always been friends with the air. But any related abilities were passive until I became a Keeper.
Appearance
WHO DO YOU RESEMBLE?
I look like Daniel Craig, but I don't sound like a Brit.
HOW TALL ARE YOU?
6'0"
HOW MUCH DO YOU WEIGH?
80 kg
DESCRIBE YOUR HAIR FOR US!
It's short, almost blond, and often spikey.
AND YOUR EYES.
They're icy blue and wider toward the inner corners.
HAVE ANY SCARS? HOW DID YOU GET THEM?
Oh, I have a couple of faint, childhood, scar lines down near my foot. I was a tree-climber as a kid. There was bound to be at least one painful incident.
ANYTHING INTERESTING ABOUT YOURSELF?
I've managed to stay physically fit as I get older.. I can run a marathon or climb a tree. But I can't fight or anything.
WHAT'S YOUR STYLE?
I'm usually clean shaven, but I accumulate stubble sometimes. Apart from that, I dress professionally. That is not to say businessman-professional. I wear collared shirts and khaki's, and those are what I consider light and comfortable. The shirts range from those thin, long-sleeve, pinstripe types to short-sleeve polo shirts.
Personality
WHAT ARE YOUR BEST QUALITIES?
Well, many people tell me that I am wise and level-headed. I'm also well-educated yet considerate of those who don't know the topic.
WHAT ARE YOUR WORST QUALITIES?
I occasionally get going on a topic that my listeners don't know anything about. They often don't know how to tell me that they don't know the topic. When I'm really excited, it's difficult to put myself back in teacher mode.
WHAT DO YOU ENJOY?
Running
Ultimate Frisbee
Reading
Conversation with students
Seeing that little light go on when a student finally understands something.
WHAT DO YOU NOT ENJOY?
Paperwork
Working with students who don't care
Working through Engfish(What students think you want written, when it adds nothing to the piece)
Running Late
Fights and physical confrontation
Working with procrastinators
EVERYONE IS AFRAID OF SOMETHING. WHAT'S YOUR FEAR?
I used to be afraid of being inept as a teacher. I conquered that fear twenty years ago. Along that line, Keepers aren't usually chosen if they are likely to be inept in the long term. However, I have found myself stumbling through several of the issues I face.
WHAT DO YOU HOPE TO ACCOMPLISH? GOALS?
I've only met one other Keeper so far. I hope to meet the others, including the new Keepers of Light and Dark.
WHAT DO YOU LOOK FOR IN A PARTNER?
I don't feel comfortable answering this question, beyond describing my wife, who is compassionate, warm, and understanding, who shares my interests.
WHAT CAN'T YOU STAND IN A PARTNER?
I have the same reservations as above. However, it would be difficult to love Adeline if she had a gaudy style, wasn't friendly to others, or was vengeful.
TELL ME ABOUT YOURSELF!
a paragraph or two (or more, if you want!) about your personality
history
TELL ME ABOUT YOUR MOTHER.
Clarisse Naraboe. I won't reveal her age, because that is rude. After my father died, she became a nun. I don't often get the chance to visit her, and the other sisters rarely let me see her.
YOUR FATHER?
Michael Kronin. He died a few years back, at age 70. He was a good man most days, but he used verbal abuse, especially on my mother, and it turned her sour.
DO YOU HAVE ANY SIBLINGS?
My younger sister is my best friend. Her name is Violet, but I call her Peri. She's sworn off romance, takes a great interest in Elemental Studies, and actually gets in to see Mother. Given her field of study, she was ecstatic when she found out about my new position.
WHAT ABOUT PETS?
I have a golden retriever named Nixon. But I'm not close to him. He's more my wife's dog.
ANY IMPORTANT PEOPLE I SHOULD KNOW ABOUT?
My wife, Adeline, and our two children, Suzanne and Allen, ages 25 and 21 respectively. They aren't as close to each other as I would have liked, but they are extremely alike. They both love mathematics.
WHAT'S YOUR STORY?
My life, up to the point of becoming Keeper, can best be described as Normal. I grew up with my younger sister in a small village near the Zephros. The name changed several times, but the icy winters never failed to numb our toes. Our parents were never violent, but they would often argue, loudly. So we took refuge in the only two buildings nearby which we were allowed in: the library and the schoolhouse. The teacher and the librarian were kind to us, often letting us stay there long after closing. We read the same books, but Peri picked out all the nuggets about the Elements, religions, and cults, while I picked up on the rhythm and use of the words, trying to discover why each piece was written. We're both air elementals, but we had very little power over our element. She obviously had some amount of manipulation, but couldn't control it. I had great control, but very limited ability. I could cushion a fall, or blow papers around. That was about it. She wanted to learn how the elements worked, while I looked to other avenues. I waited until she was old enough, and we moved to the Kleibos Academy, a large university a fair jaunt from its namesake village. We drifted apart slightly, but remained best friends.
I met Adeline at the Kleibos, during some free time. She is a brilliant musician, and I attended the music courses just to see her. Her best music is made with water and glass. After we had moved from primarily students to primarily teachers, we married. Adeline and I settled down and taught younger students in Lethos for several years. Well, I taught; Adeline switched between performance and teaching those young and old. Our children grew up there. Suzanne is gifted with air, while Allen has water. Peri spent time as a traveling student, and stayed at the Kleibos Academy when she didn't travel. She writes books about the Elements and such.
Last year, I was chosen as the Keeper for air. I was teaching a class when my predecessor died, and I let the students go home early. A few left without a word. The majority had to be told what had happened. That night, I thought I was going mad, because I heard this voice in my head. I thought I was just imagining things. The night after that, the Keeper of Earth showed up at my house, telling me I had indeed been chosen, and that I needed to accept the position quickly. It came as a shock, given my lack of ability. But he told me that I would gain power as a Keeper. That I did. He escorted Adeline, Allen, and I to the Castle of Air. Suzanne had gone to the Kleibos a while back. She and Peri heard the news at the same time. They put their studies on hold and moved back in with us. Sadly, it's a bit far away to travel back to the old school every day, so I had to leave all my students in the middle of the year. Adeline now teaches in Nephele. I would still teach at a school, but, as the staff have pointed out, the students would be more interested in having a Keeper as a teacher than in writing and reading.
I've put more effort into my duties as Keeper, though. Peri and Suzanne have been extremely helpful. Suzanne grew up with manipulation over Air as much as a minor Witch. Peri has learned much more than I have about the Elements. So when someone comes to the Castle looking for training, I delegate to them. I help wherever I can, and mostly act as a counselor. I've been organizing the library that has sat sealed for years inside the castle. It's a huge, glorious place, three times the height of an ordinary room, with ladders on tracks and a stained-glass window. I discovered early on that I could control more of the air when I sneezed and fell from the top of one of them. Instead of just cushioning as I hit the floor, I actually stopped half-way down. Later that week, I managed to push the clouds away. Getting used to having servants was difficult, but I've gotten to know them quite well. It's still strange to see my son's room trashed in the afternoon and spotless before he goes to sleep. It was also strange how quickly the dust disappeared from the library after I went in there for the first time.
Last week, I received the message about the other Castles coming to light. I'm leaving to meet with the Keeper of Earth in the morning.
the roleplayer
WHAT'S YOUR NAME?
Dartania
HOW OLD ARE YOU?
18
WHAT TIME ZONE ARE YOU IN?
EST
HOW EXPERIENCED ARE YOU?
That is a tricky question. I play D&D on occasion, and I write my own stories all the time. The last time I was in an active Play-by-Post was 2007.
HAVE ANY OTHER CHARACTERS?
Sera Nesigen Mothello
HOW'D YOU FIND US?
PB support
WHY DO YOU WANT THIS POSITION?
I'm in college right now, and I don't have a job, so I have time to check every day. I am dedicated to writing, and have been since 2006. This is merely story-writing in another form. I'm a big picture kind of person, and I always try to be thorough in matching details from one person's version to the next. I will follow the world's style and plot as much as I understand it. If a major piece is missing from the big picture, I will ask before posting something I'm unsure of, until someone tells me that its type is actually a minor piece, and that I need not worry about changing it.
A ROLEPLAY SAMPLE GOES HERE! Even if this isn't your first character, a roleplay sample is required. It MUST be with the Keeper character you've just created and be about something you think your Keeper would do/handle.